December 12, 2013 | Posted in Birthday | By admin
Comments Off on Coming Up With The Best Birthday Surprise Ideas Ever
An important person's birthday is coming up, it could be a significant other, a parent, a sibling, or a very close friend, and you are wracking your brains to find a birthday surprise idea.  Take heart, it is not as hard as it seems.  You don't need to break the bank to come up with good surprise options either.  There are a few steps to follow to make sure that you come up with an idea that will not only surprise, but will be remembered for a long time.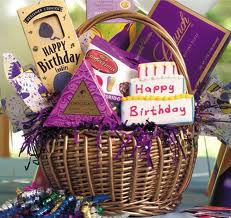 Know The Birthday Celebrant Well
If you cannot find an idea for a birthday surprise, that means you do not know the person well enough.  Find out more about the person's hobbies or interest, and make sure your surprise idea matches.  After all this is not about what you want for the celebrant, it is about what the celebrant wants that matters.  Here are a few ideas:
1. Is the celebrant a fan of a musical artist, or sports figure?  In this case, the best surprise would be to arrange a face to face with the person he or she admires.  Sometimes all it takes is a concert ticket or a ticket to a sports stadium. 
If that presents a challenge to your budget, you can consider purchasing a DVD or a small collectible item from the object of his or her admiration.  And for those a bit more intrepid, some celebrities respond positively to requests for a special videotaped message, an autographed memento, or if you are lucky enough, even a personal appearance.   That will surely be the mother of all surprises!
2. Is the celebrant dedicated to a sport, or hobby?  A special flowering plant for a gardener, a new and innovative tool for a tinker, a special set of brushes for an aspiring painter, a special edition book for a bookworm, a chess book for a chess player – the list is endless.

And if you want to ramp up your surprise, why not consider asking a famous painter, a chess Grand master, or a book author to grace the celebrations?   You cannot be assured you will get a positive response, but you will never know until you ask.
3. Does the celebrant have a dream or wish that remain unfulfilled?  Perhaps a visit to Vegas, Disneyland, or some other attraction?  You can provide the ticket.  Perhaps a fishing or hunting trip?  That can be arranged as well.  All it takes is for you to recognize what the celebrant wants.
4. Think of something personal you can give.  It does not really matter if the item is expensive or not.  Something like a photograph of the two of you many moons ago, inserted into a simple locket.  You may also consider commissioning an artist to render a charcoal portrait of the celebrant in a flattering pose, or getting a baseball mitt you used back then mounted on a frame.  Again the list is almost endless, and the only key is your knowledge of the intended recipient.
One thing universally appreciated is the presence of a personal touch when choosing the best birthday surprise idea.   Use the preceding tips as a guide, and you and your birthday surprise will surely be a hit.
December 2, 2013 | Posted in Cakes | By admin
Comments Off on Looking For Wedding Cakes? 10 Rationale Why Sam's Club Cakes Are The Best
Getting married is a one-time but extremely expensive occasion for everyone. It takes a lot of preparation with every detail of the wedding carefully planned before the wedding date. As of these days, there are ways that you can still save on some of your wedding expenditures. Sam's Club cakes are one of the options that can help you save on your expenses and here's why:
10. Affordability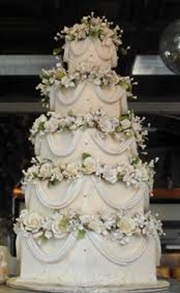 It's not every day that you get to have a 5-tiered cake that only costs around $500 or less depending on the date, personalization and preferred frosting. If you check out on other bakeries doing different wedding cakes as well, having a wedding cake this tall will cost you around $3000 and above.
9. Professionally-Designed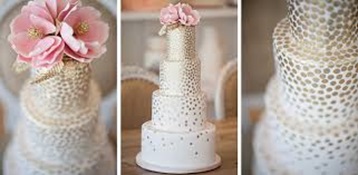 The low price that Sam's Club offers does not sacrifice the quality of their cakes in terms of their design and taste. Most clients appreciate the different Sam's Club cake designs during their wedding. They also provide trainings for their bakers in order to further enhance their skill especially in cake designing.
8. Availability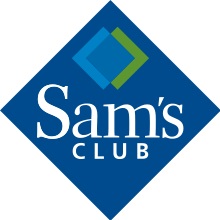 This is one good reason why Sam's Club cakes should be on top of your options. They are literally scattered around town. You can pick up your cake at the nearest location in your area. You may also check their other branches on the internet or their phone number to know where the next branch is located.
7. Easy Reservation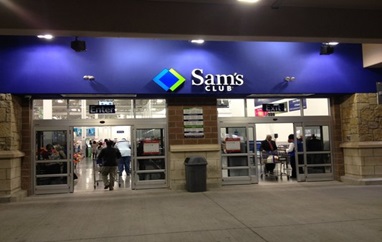 While some bakeries will require you to reserve your cake 2-4 weeks before your wedding date, cakes from Sam's Club can be ordered within days. This is possible since they hire several bakers to work on your cake without the hassle of long wait.
6. Great Tasting Cakes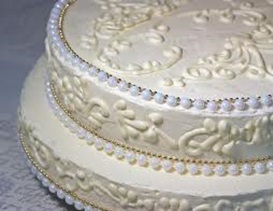 Not all cakes taste good especially if it is a budget friendly one. However, this is not the case when you buy Sam's Club cakes. They make sure that their cakes are great tasting in order to satisfy their clients.
5. Moist Cakes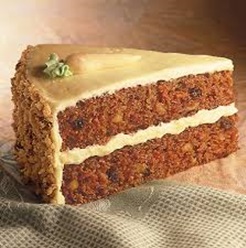 Imagine eating wedding cake that taste dry and bland. With the wedding cake you order from Sam's Club, you can expect that it remains moist even several days after your wedding day.
4. Variety of Options
The flavors of Sam's Club cakes will depend on your preference. Whether you opt to have the classics, white or chocolate cakes, they have so many choices for you. They can also grant special requests like additional ingredients to the batter if you prefer it that way.
3. Options for the Decoration
The liberty to choose the decorations of your cake is in your hands. Since Sam's Club is a wholesale store, they have a lot of decorations on hand. You have the privilege to make your cake as unique as you want it to be.
2. Forgotten Supplies are not a Problem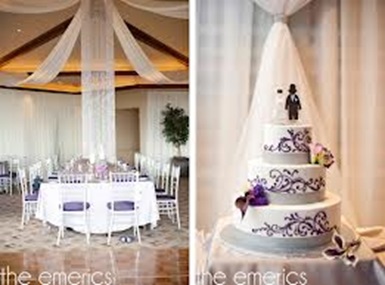 Just in case you forgot other stuffs for your reception because of your tight schedule and preparation, there is nothing to worry about. Sam's Club offers a buffered service by providing you the things you lack on your reception at a low price. Renting your utensils with them is not something to worry about because everything is at a low cost.
1. Personalization of Your Cake is a Prerogative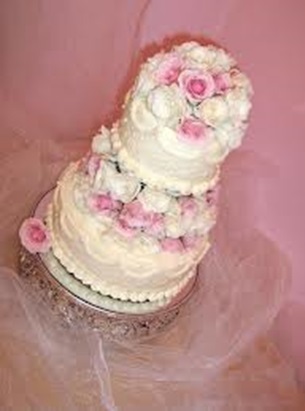 This is how Sam's Club values their customers. They give them the freedom on the appearance and mixture of their cakes. It is important that the clients always have a "say" on what they want for their cake because it is, after all, a once in a lifetime occasion.
Who says a wedding cake needs to be expensive? You can have your dream wedding within your budget. Get your Sam's Club cakes now and have a wonderful and special wedding day celebration!