September 11, 2017 | Posted in:Uncategorized
Some of Angelina Jolie's tattoos have evolved over the years. She has numerous inks on her body, which signify different meanings. She has gone from a wild child to a responsible mother of three adopted and three biological children. Her tattoos have become an extension of her personality and we cannot imagine her having no body art at all. Check out her famous tattoos and learn their meanings.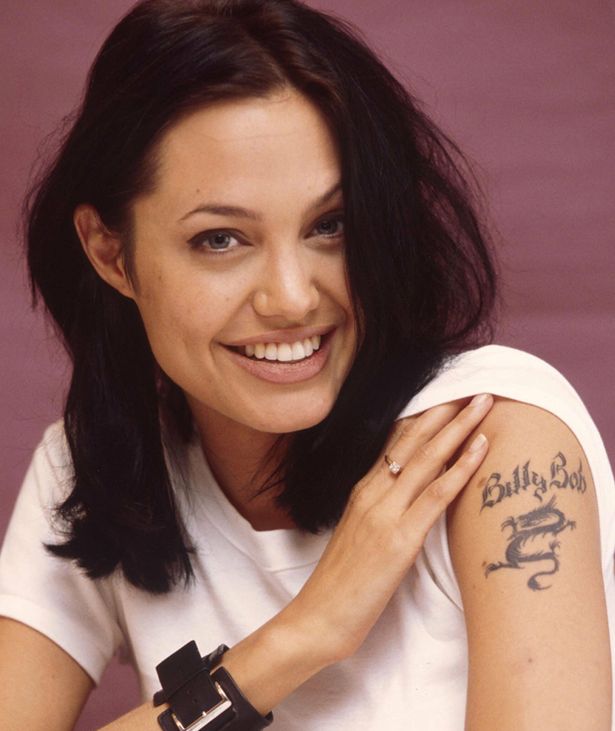 She had Billy Bob added to her dragon tattoo when she married Billy Bob Thornton. She has since had it removed and replaced with a more meaningful tattoo.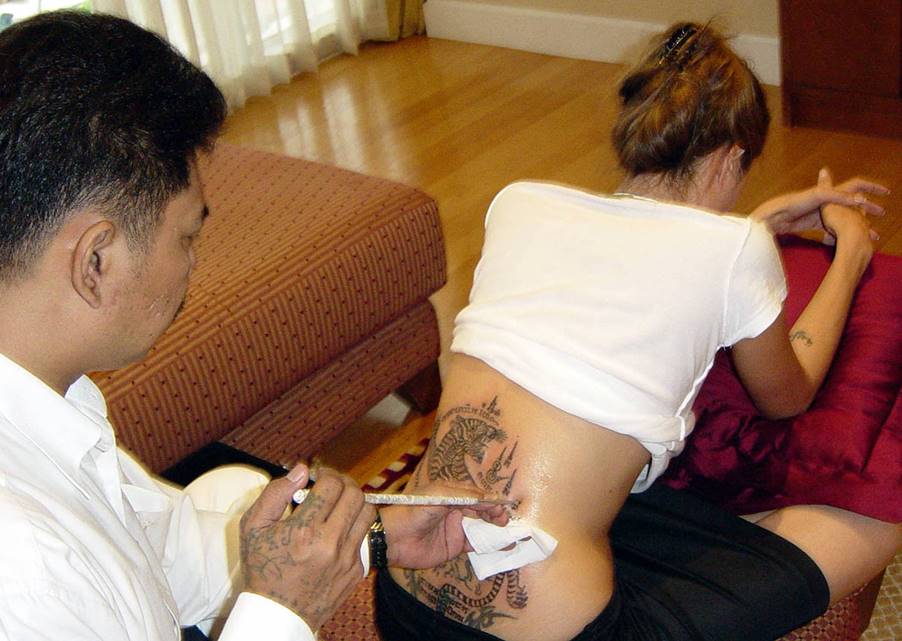 Her massive Bengal tiger tattoo on her lower back was done through the traditional method of tattooing, done by Thai tattoo artist Noo Kanhphaiin.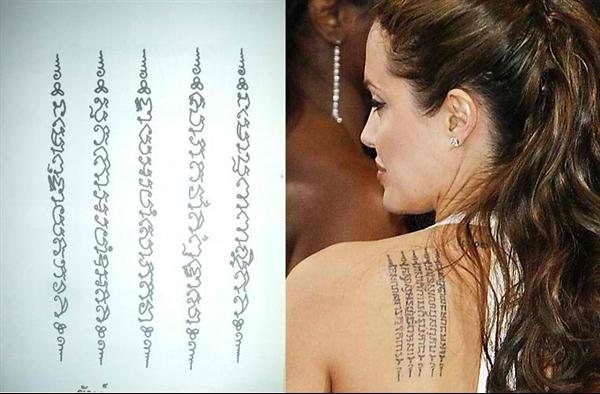 Another work of Noo, this Khmer script is a Buddhist Pali incantation. She got it when she adopted Madoox from Cambodia, to protect them from bad luck.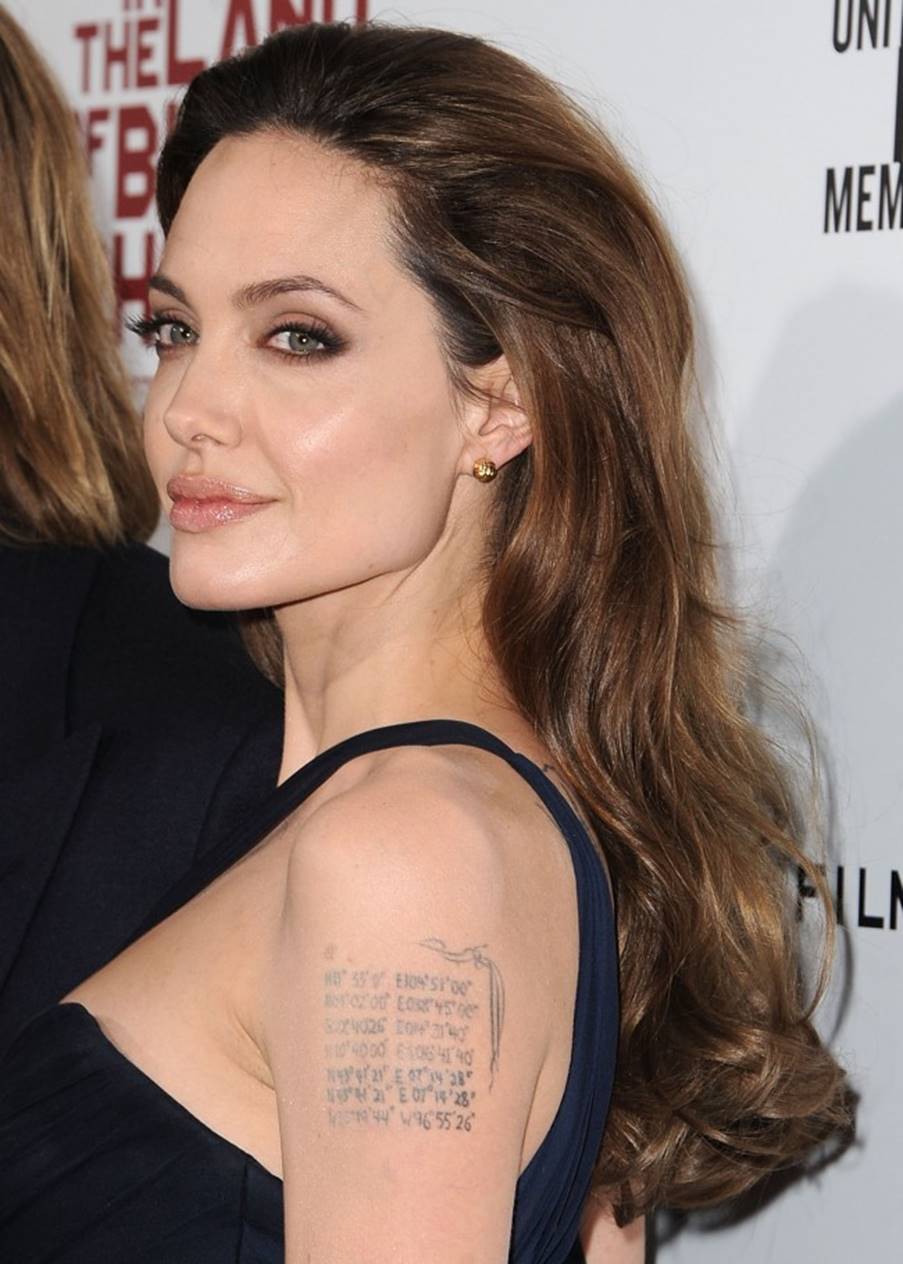 She had replaced her Billy Bob tattoo with the coordinates in longitudes and latitudes of her children's and Brad Pitt's birth places.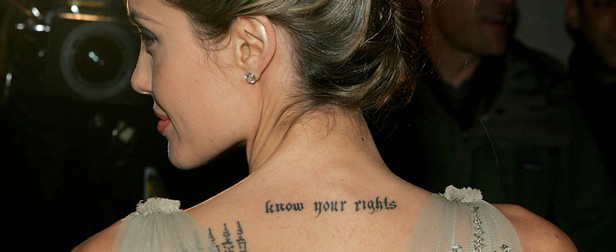 She had Know Your Rights tattooed below her nape, from a song title of her favorite band.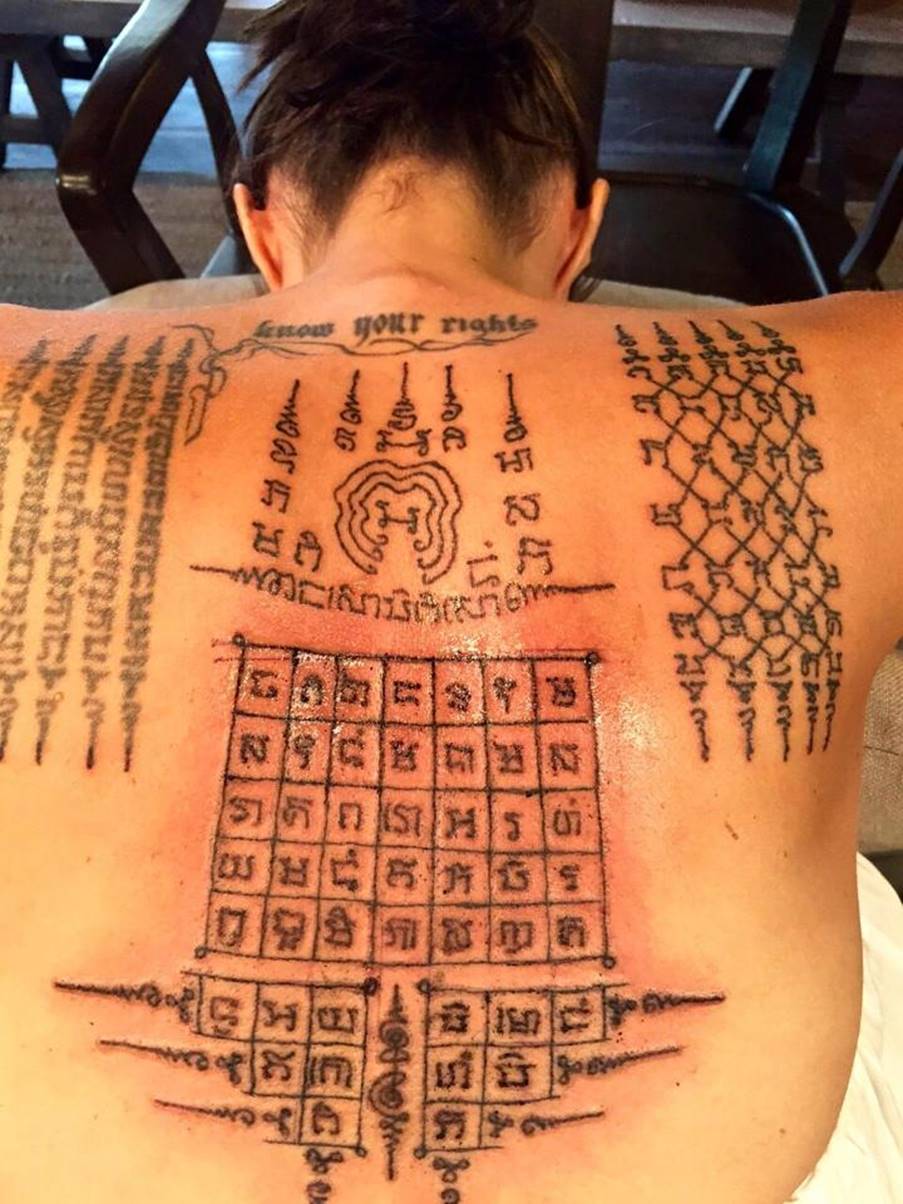 This was done by former Thai monk Ajarn Noo Kanpai. This tattoo apparently "spiritually binds" her and her ex-husband Brad Pitt.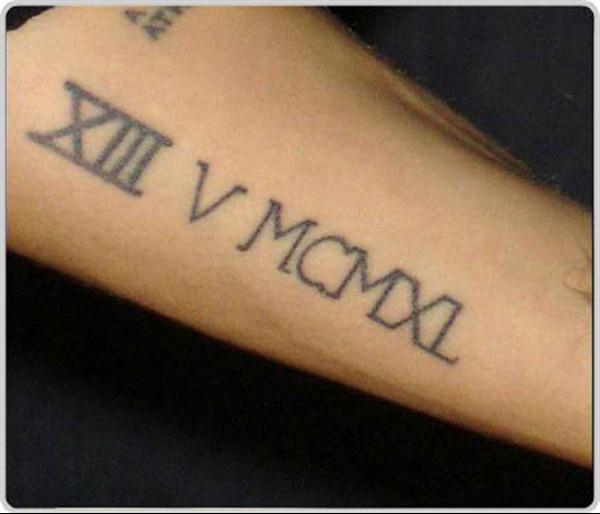 She had XIII because she didn't believe in superstitions and added V MCMXL and now reads 13 May 1940, the date of Winston's Churchill's iconic speech.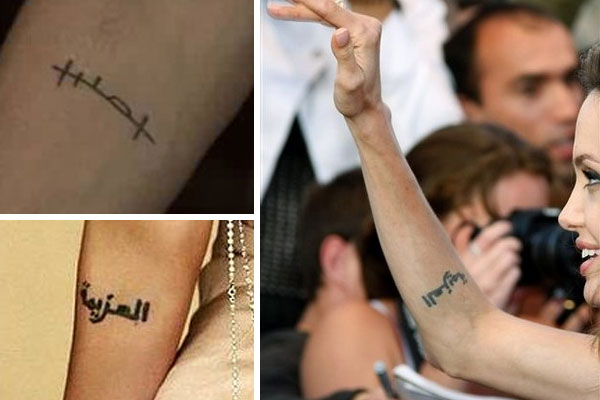 This Arabic tattoo translates to 'determination'. It is a cover up of an abstract tattoo she got when she was married to Billy Bob Thornton.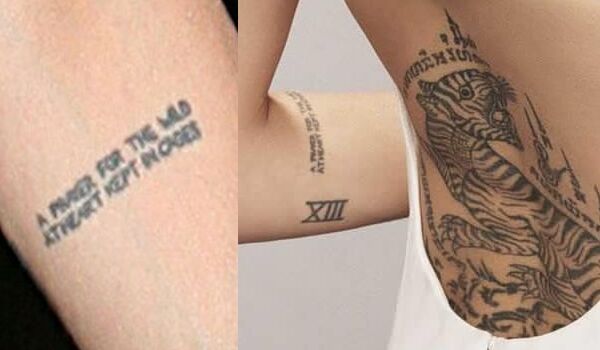 "A prayer for the wild at heart kept in cages" is placed on her left forearm. It was a phrase by Tennessee Williams and was done with her mother looking over.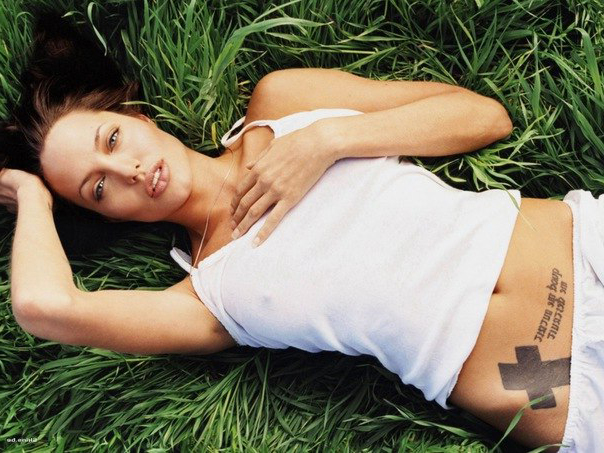 This is another of Angelina Jolie's tattoo cover up of a dragon on her hip. The cross has an accompanying Latin phrase, which means "what nourishes me, destroys me."